Knitting - Comfort Dolls aka Izzy Dolls
3:51 PM
Comfort Dolls

I've been making these little comfort dolls for weeks now. They're easy, fun and quick to make on my Addi 22 hook knitting machine.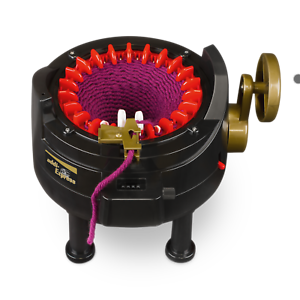 Addi Professional Knitting Machine

There are a million video's on youtube to teach you to use a knitting machine. (I'll link a few at the end of this post).
Here's the Pattern for these little dolls.
On a circular loom or knitting machine knit the following rows.
8 Rows for the shoes
3 Rows for the socks
15 Rows for the pants (or legs)
13 Rows for the shirt
11 Rows for the face
8 Rows for the hat or hair
Freshly knitted

Stretched knitting

Top gathered

Stuffing added

Top and bottom gathered

Legs and arms stitched

Neck gathers added

Eye painted with puff paint

Add any embellishments you like. Shirts, hair or facial features.
Be creative!!
To add a shirt, I surface crochet a base layer.






Adding a skirt involves doing a surface crochet at the waist and doing a triple crochet in each stitch.
All of these dolls are made with exactly the same pattern.
https://youtu.be/pcZnVE-f-lE
Here's the link for how to use the Addi!